ABOUT US
BEYOND THE ORDINARY
Meet the team
We are a collection of car enthusiasts and specialists. Our love for cars spans from classic to modern, from unique to nearly impossible to find. Together, we form HW Exclusive, the place for supercars in Northern Netherlands and soon, the entire world. We have the ability to ship our cars worldwide. Our slogan is 'Beyond the ordinary'. This means that we always go the extra mile to serve our customers. You can see this reflected in our numerous contact options, the advice and guidance we provide in making choices, and the speed at which we operate. Furthermore, we take care of all your needs when it comes to your purchase. Meet our team of specialist who make all of this possible!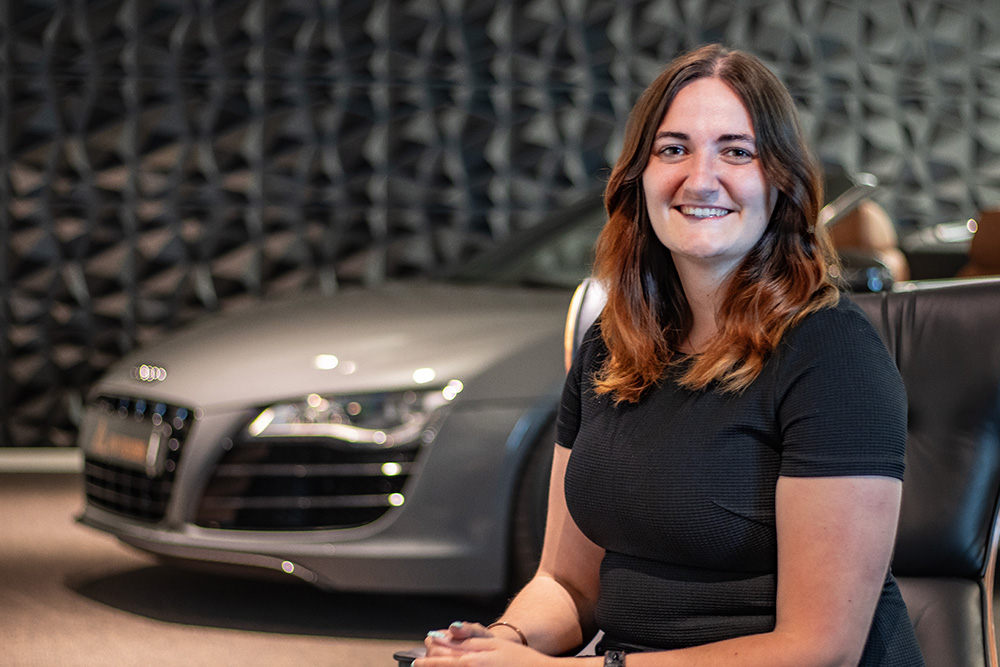 CEO / Founder
LISA VAN DER WERFF
Lisa is the driving force behind HW Exclusive. A powerhouse of energy, always ready to tackle any task and lend a helping hand. What truly ignites her spirit is bringing together individuals who share the same visions, values, and passions. Despite being the owner, she doesn't position herself above the team but rather stands right alongside them. Lisa finds immense joy in unraveling the customer's story and going the extra mile to exceed their expectations. For her, it's not about selling a mere material possession; it's about selling an indescribable feeling—an experience that leaves a lasting imprint. Her dream car? A Lamborghini Aventador.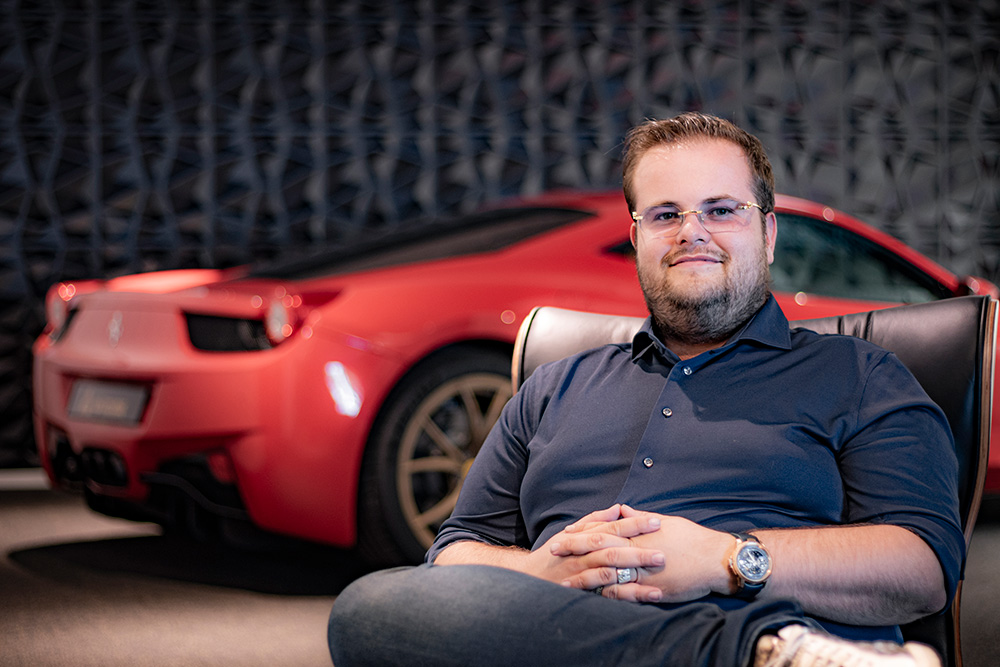 CO-FOUNDER
MAX HOLTHAUSEN
Max, the co-owner of HW Exclusive, is the mastermind behind the scenes. With years of experience in the global automotive sector, he possesses an unparalleled ability to reach the international market. Max is a people person, recognizing the value in every individual. His networking skills are second to none, making him the go-to guy for expanding our brand. His dream car? Anything that bears the iconic Ferrari emblem.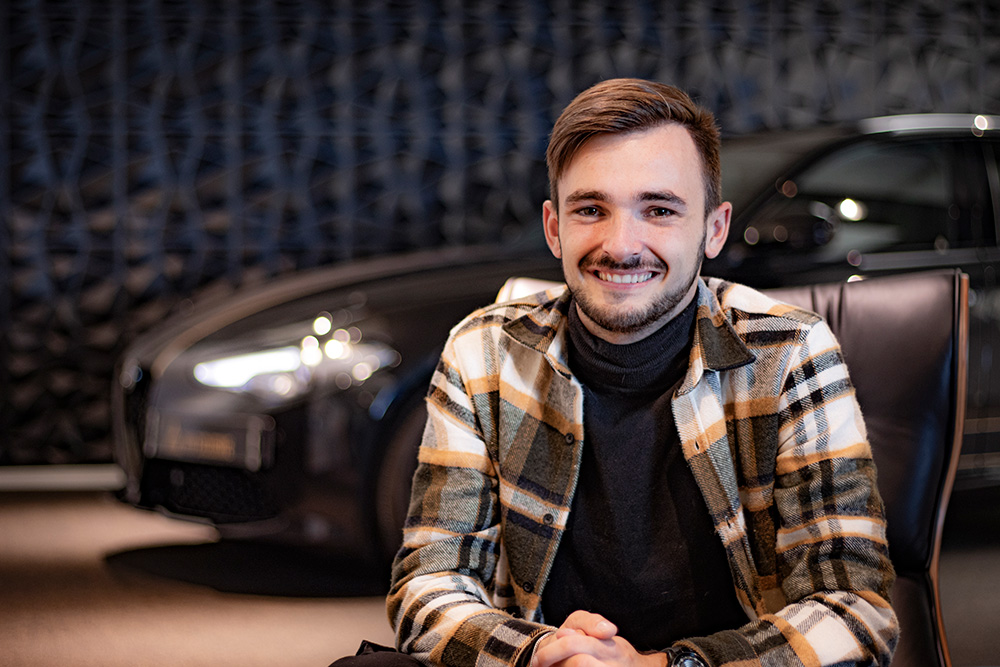 PURCHASE AND SALES
MATTHIJS VAN DER WERFF
Matthijs, a versatile individual with a deep passion for cars, is a true car enthusiast at heart. He possesses an unparalleled love for Porsches and virtually every vehicle manufactured in Japan. However, this doesn't stop him from seeking out the best cars from other brands, no matter where they may be found. Above all else, Matthijs places the customer at the top of his priority list. Don't be surprised if you happen to encounter him after work hours, ensuring that a car is delivered in impeccable condition. His commitment to going the extra mile is unwavering, driven by his dedication to customer satisfaction. His dream car? He has to point out two of them: the Porsche 911 991.2 GT3 RS and the Subaru Impreza WRX STI in Rally Blue with golden wheels.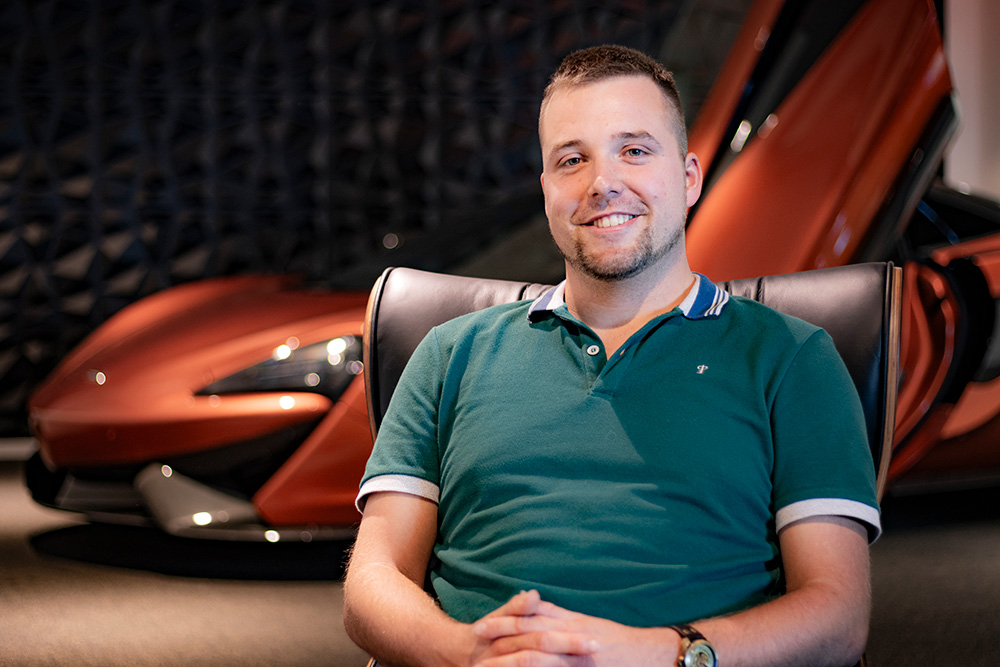 Photography & Marketing
MANUEL COMPAAN
Manuel, a born petrolhead and master of compositions, brings cars to life through his exceptional eye for detail and lighting. With a background in chauffeuring and automotive design, he found his passion at HW Exclusive, where he's known for his unwavering dedication and integrity. Manuel's expertise in marketing, branding, and content creation adds value to the team, while his photography showcases the essence of each vehicle. At HW Exclusive, we're fortunate to have him as a trusted and reliable team member, elevating our brand to new heights. Join us on a journey where innovation meets artistry, guided by Manuel's extraordinary vision. His dream car? Well he finds it very difficult to pick one. But if he absolutely has to, he would pick a yellow Saleen S7 Twin Turbo.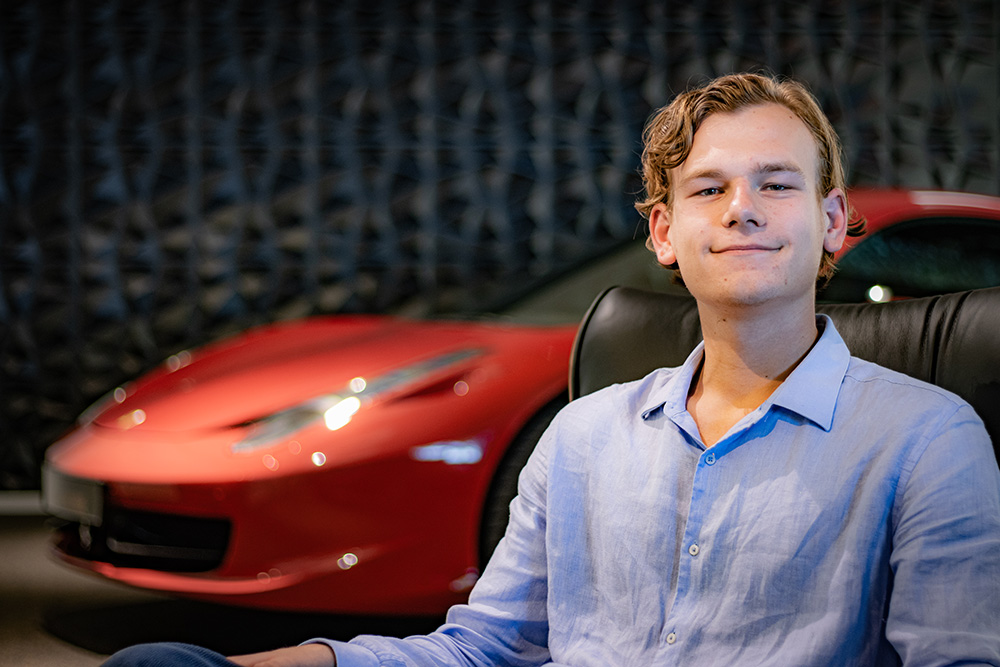 Social media
ABEL KLAASSENS
Abel, the youngest member of HW Exclusive, is our social media specialist. Alongside his studies and work, he manages his own Instagram page, sharing unique photos of exclusive cars and organizing group drives with exclusive cars. Abel's task is to convey our company philosophy on social media, and his approach perfectly aligns with our slogan: 'Beyond the ordinary.' With Abel on board, we're taking our online presence to new heights. His passion for cars and dedication to delivering exceptional content resonates with our brand. Abel's ability to capture the essence of exclusive automobiles and engage our audience is unmatched. Together with Abel, we're reaching new horizons and connecting with car enthusiasts worldwide. As for his dream car, it's impossible for him to choose, but the Ferrari F40 and F12 TDF hold a special place in his heart.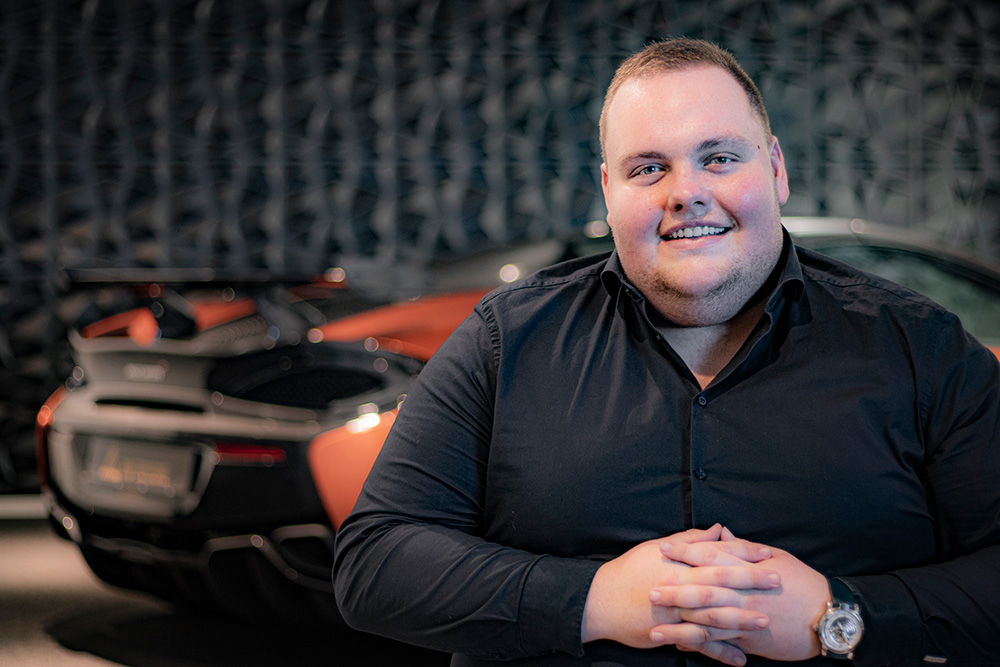 Sales and Business Development
WIM GOEDHART
Wim is responsible for sales and business development at HW Exclusive. His background lies in the construction industry, particularly in high-end restoration work. He decided to leave the family business behind and pursue his passion by venturing into the high-end automotive industry. Wim's core values are ambition, quality, and experience – values that resonate throughout HW Exclusive. He is highly motivated to drive the growth of HW Exclusive and always goes the extra mile for clients and partners, going beyond the ordinary. With Wim's expertise and dedication, HW Exclusive continues to thrive in delivering exceptional experiences to its clients. His commitment to excellence and his passion for high-end automobiles make him an integral part of our team. His dream car is the Porsche 911 GT3 RS.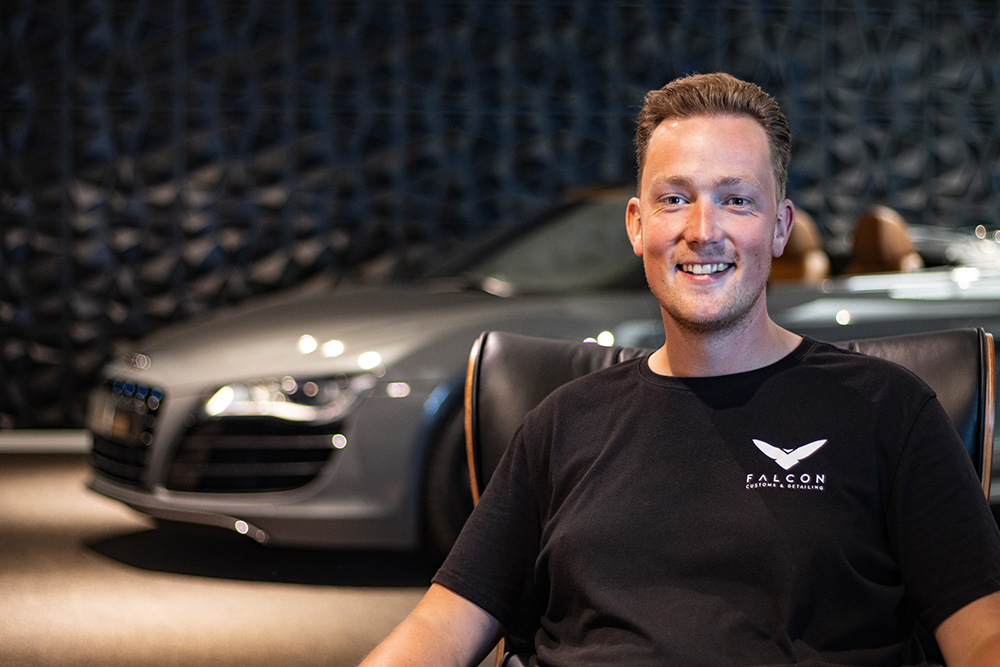 Inhouse detailer
J.J. WIEBRANDS
J.J. is a man of details, both in his daily life and on the job. No task is impossible for J.J., but he always communicates honestly about any challenges that may arise. He ensures that our cars shine like no other and have the best protecting layers. Ask him about ceramic coating or PPF film, and he can talk about it for hours! According to J.J., the way HW Exclusive communicates and markets luxury products in a down-to-earth manner is unique. Day in and day out, J.J. is the man who ensures that your new supercar is meticulously finished and meets all your expectations. He takes pride in delivering excellence and creating a remarkable experience for our customers. J.J.'s attention to detail and commitment to perfection make him an invaluable asset to our team. His dream car? This would be a Lamborghini Urus.